Website Development through AETSM Soft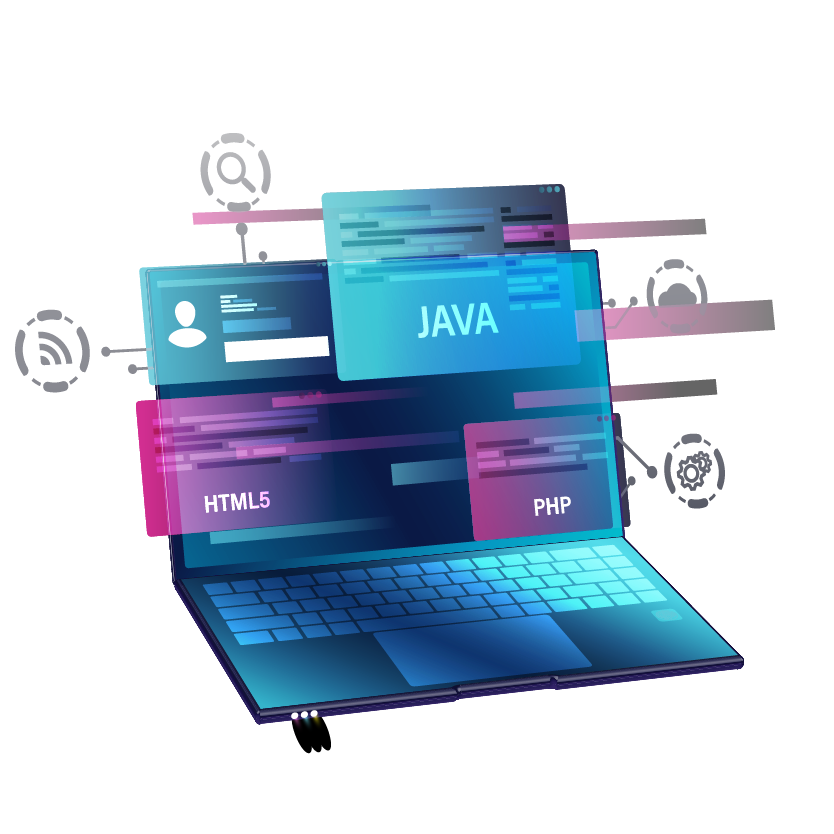 AETSM SOFT is a web development company that can help you create a website that meets the highest standards of web development. Our experienced developers use the latest technologies to create user-friendly websites optimized for search engine optimization (SEO). With AETSM SOFT's custom web development services, you can increase your website's visibility and traffic, and gain more customers and leads.
Making use of articulate website designs and frameworks that are widely used and match the industry standards to develop websites, that cater to a wide audience by spreading its reach like wildfire. AETSM SOFT has a finesse in designing and developing websites that are user-friendly and can handle a large user base.
SPECIALIZATION OF AETSM SOFT:
We specialize in building custom websites tailored to fit your business's needs. We use HTML5, CSS3, JavaScript, and other modern web technologies to create websites that are responsive, visually appealing, and optimized for SEO. Our web development team will work with you to create a website that meets your business objectives and is optimized for search engine visibility.
DEVELOPMENT SERVICES AETSM SOFT PROVIDES:
We also offer many web design and development services, such as eCommerce websites, web applications, mobile applications, and more. Our web designers and developers are experienced in creating custom solutions that are tailored to meet your specific needs.
If you're looking for a reliable web development company, look no further than AETSM SOFT. We have the experience and expertise to create a website that meets your needs and is optimized for SEO. Contact us today to learn more about our web development services.
We offer website development consulting services from a team of experienced professionals for as little as $20. Our services provide expert advice on a variety of topics, save you time, and help you create a personalized website that aligns with your brand identity and business goals. Contact us today to schedule a consultation and start building your dream website.