SEO / Optimization Services
SEO / Optimization Services
We are your one-stop solution for all your SEO needs.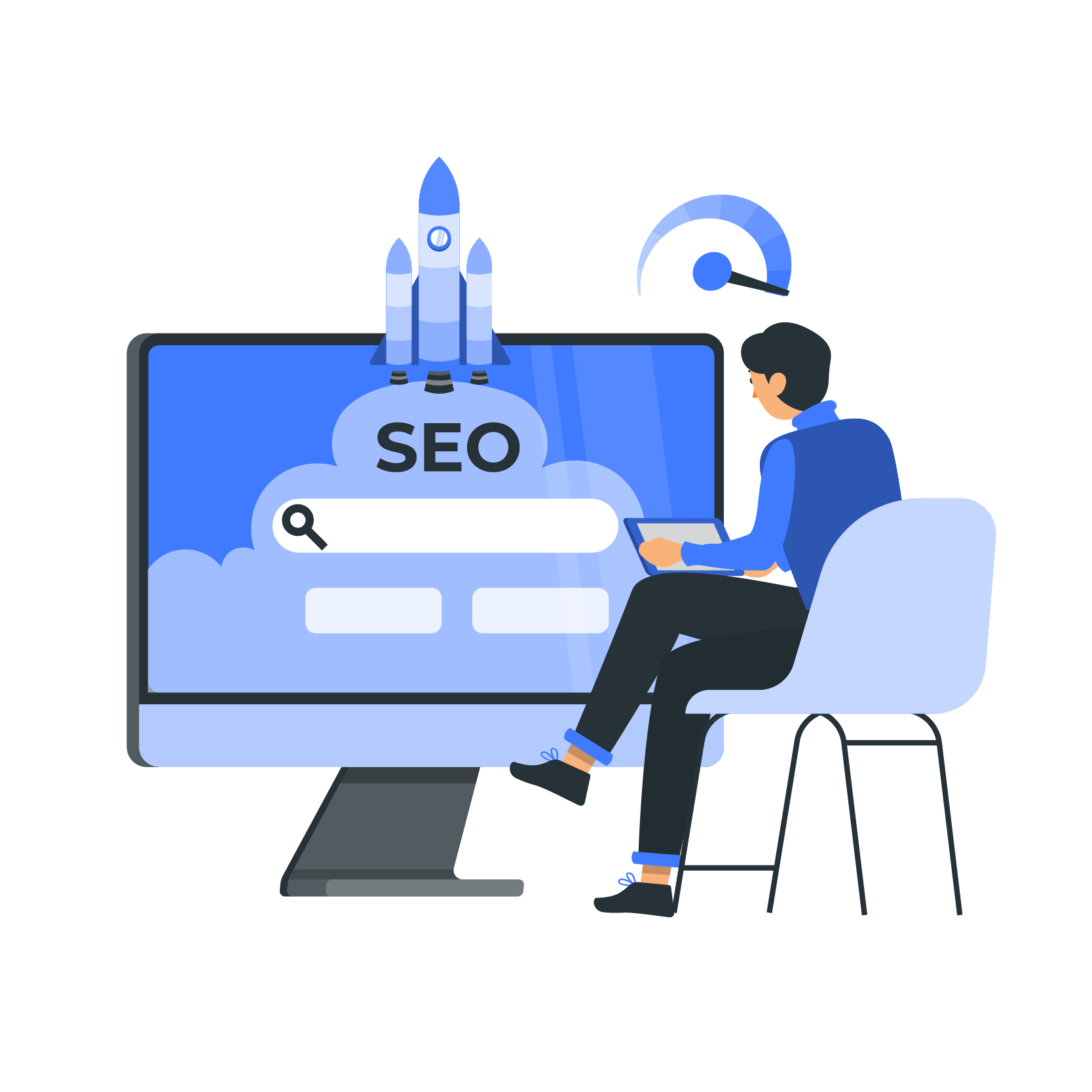 AETSM Soft is an SEO company that offers a wide range of services and solutions for businesses of all sizes. We specialize in helping you maximize your digital marketing potential.
What is SEO?
Search engine optimization improves a website's ranking in search engines to rank better for relevant queries.
Features section:
Off-page SEO:
Whether it's link development, content creation, or keyword research, we offer professional off-page SEO Services that will help you rank higher on Google.
Technical SEO:
We can help you diagnose any issues that could be holding your website back from its full potential by using our professional tools and expertise to monitor ROI.
SEO outsourcing:
We offer the best ongoing outsourcing SEO tasks like link development, keyword research, content creation, and others to ensure you're always ahead of the curve.
Why AETSM Soft?
AETSM Soft has been providing top-notch SEO Services for a decade, and we have the expertise to make your business stand out from the competition.
⦁ We offer to help hands with certain areas of SEO, local, such as off-page and technical SEO.
⦁ We work on the best ongoing outsourcing SEO tasks like link development, keyword research, content creation, and others.
⦁ We use professional tools to examine rankings and monitor ROI and other factors.
What can AETSM Soft do for you?
Our team comprises experts in various fields, including off-page and technical SEO, link building, content creation, and keyword research. We will handle your entire SEO campaign with the professional tools at hand.
Bright future with us!
With AETSM Soft on your side, you're future looks bright! We're here to help give you the competitive edge by building a strong foundation of digital marketing now. More businesses are turning to the internet for their services, but most aren't successful. Without a strong online strategy, you will always be playing catch-up with your competitors who are willing and able to spend on marketing. AETSM Soft offers professional SEO / Optimization services to help you advance your online presence and grow your business. With our full range of services, we can easily rank your site on Google's first page.
We offer SEO /optimization service consulting services from a team of experienced professionals for only $20. Our services offer expert advice on a variety of topics to help you save time and develop your business in a way that aligns with your brand identity and goals. Contact us today to book a consultation and start building your dream search optimization.