AETSM Soft - Expert Graphic Design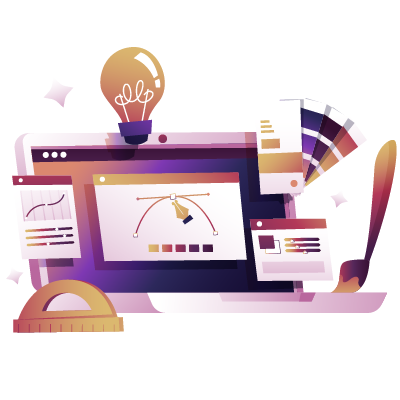 AETSM Soft is a leading Graphic Designing company with expertise in any design. Our graphic design experts know the ins and outs of what it takes to create the perfect design. We can create everything from logos and banners to info graphics and websites.
Features section:
Designing with love:
We are the best choice for you if you're looking for expert graphic designers. We use creativity, extensive experience, and love to produce truly outstanding work. With AETSM Soft, you'll never run out of ideas again. We give creative advice and develop new ideas on the go so that you always have something fresh and unique to offer your customers.
High-quality designs at an affordable price with our team's years of experience, we know what works best-regarding design cost versus quality. Trust our team of experts to deliver high-quality designs on time and within budget.
Quality and innovation:
Our graphic designers work with the latest trends in design to bring you cutting-edge Graphic Designing that is also user-friendly. From icons to recruitment posters, we have got it all covered.
Get your dream design without any hassle:
All our designers are fully equipped with advanced tools and techniques that make them deliver amazing results. They also offer unlimited revisions to ensure you get your dream design without the hassle.
Saving precious time for you. We're your go-to partner if you're looking for a quick turn around at an affordable price! We know how important deadlines and budgets are for you and offer complete value for money. That's why we always strive to deliver your order on time.
The only way to be successful in business nowadays is to have an online presence. Unfortunately, it's becoming increasingly difficult to build a brand that attracts customers without the support of a graphic designer. To stay competitive, you need to find a designer who can create the perfect logo for your brand and create graphics for your website to make your products stand out from the competition.
AETSM Soft specializes in providing high-quality graphic design services for any size business with any budget – no matter how small! From logos and banners to social media graphics, AETSM Soft will find the most appropriate solution for your marketing.
We offer graphics designing consulting services from a team of experienced professionals for only $20. Our services offer expert advice on a variety of topics to help you save time and develop your business in a way that aligns with your brand identity and goals. Contact us today to book a consultation and start building your dream graphics designing.