A perfect solution for your business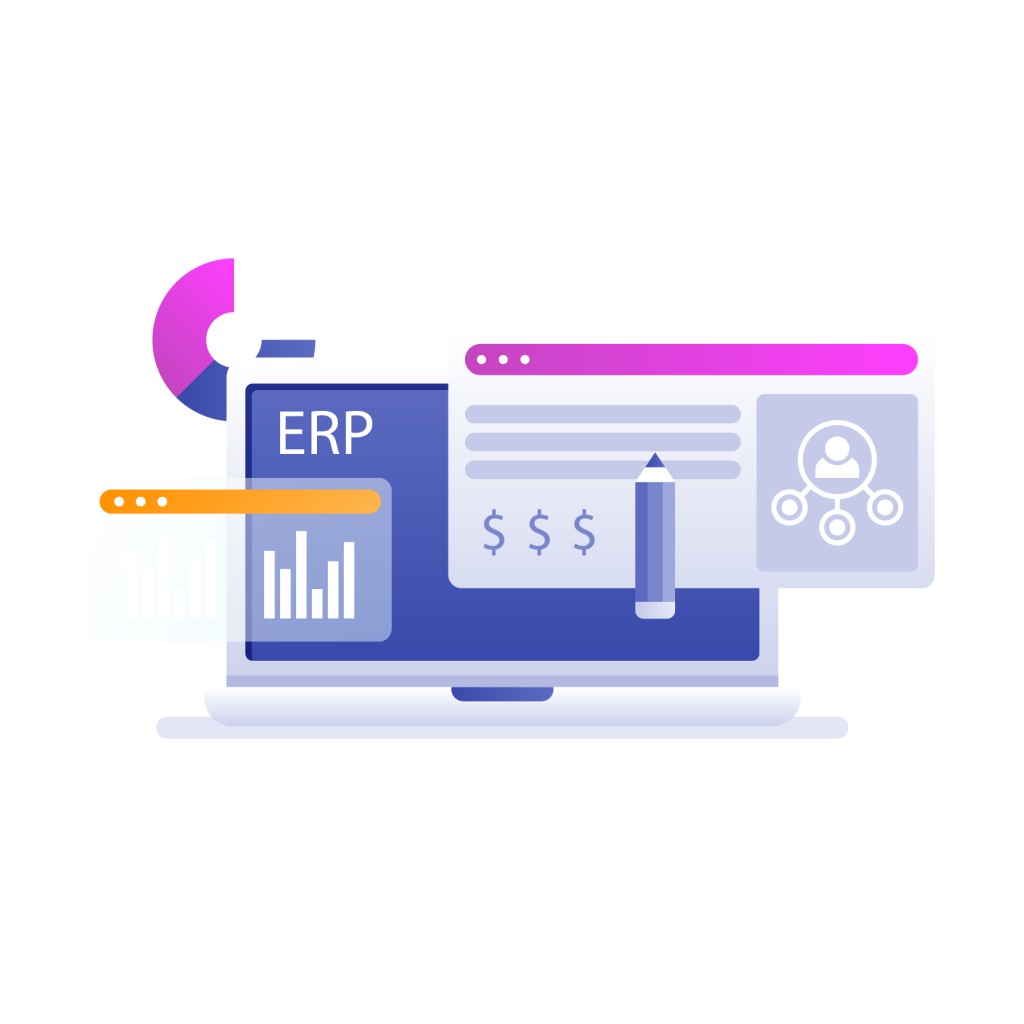 AETSM Soft has been solving complex business challenges for over a decade. Our extensive experience and expertise in designing, developing, and implementing Enterprise Resource Planning (ERP) solutions have enabled us to help organizations grow. We are proud of the work we do, and we want to share our knowledge with you.
Features section:
Industry-specific ERP development:
We are experts at delivering ERP solutions that meet your industry-specific needs. Integrations with all major business apps AETSM Soft has the experience and expertise to integrate all your business applications with our ERP Development system so that you can access all relevant data in just one spot.
Expert team of developers:
Our experienced developers are equipped with the right skills to develop a customized ERP solution that will meet your requirements while meeting your deadlines.
Smart and practical:
The key to success for any ERP system is to be smart and practical — we offer the ultimate solution with business intelligence from a high-quality and robust ERP system.
Efficiency at its best:
The system integrates all useful applications for an enterprise, making it efficient. The solution can automate your operations, allowing you to focus on the most important tasks instead. One for all. A good ERP system should work for everyone — small and large businesses, non-profit organizations even individuals. We design our solutions considering all these aspects so that they can seamlessly serve every type of customer. Once we understand the client's requirements' fundamentals, we start designing, developing, and implementing ERP solutions. The elements mentioned above all work together to make an ERP Development project successful. To support today's complicated business environment, 'AETSM Soft' provides scalable and sustainable solutions because we want every organization to succeed. We offer businesses the ideal ERP solutions to help them run their operations successfully.
We offer ERP development consulting services from a team of experienced professionals for as little as $20. Our services provide expert advice on a variety of topics, save you time, and help you create a personalized website that aligns with your brand identity and business goals. Contact us today to schedule a consultation and start building your dream ERP Development.