Software Development For Windows
Software Development For Windows
Advanced software, advanced research for advanced people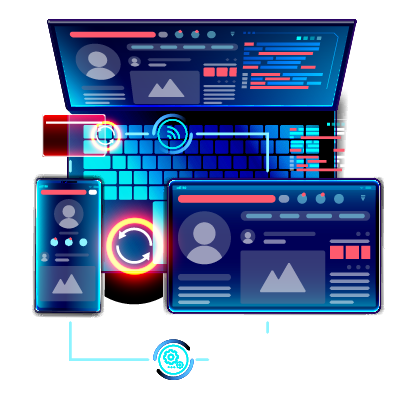 AETSM Soft is a company that specializes in Software Development For Windows. We have provided software development services for over a decade and have helped many clients worldwide with their software development needs. We understand the software development process and can easily build your app.
Features section:
Customization: 
We offer custom Software Development For Windows for companies with unique needs and requirements. This is an affordable alternative to buying pre-built apps. Affordable with our experience and expertise, we can provide a more affordable solution than other companies.
Custom Software Development:
AETSM Soft can convert your idea into a reality from websites to desktop applications. All you need to do is provide us with your requirements, and we will do the rest!
Mobile App Design and Development:
Whether you are looking for an iOS or Android app, AETSM Soft can help you. We specialize in mobile app layout design and the development of mobile apps. With our dedicated team of experts, we ensure that you get the best out of your mobile application.
Website Design and Development:
Presenting your brand online? AETSM Soft is here to help! Our expert website developers will care for all your Website Design needs, from responsive layouts to beautiful UI/UX designs.
IT Consulting:
Is your IT sluggish? Let AETSM Soft be there for you! With our IT consulting services, we can analyze your company's IT setup and suggest ways for improvement through various technologies. Software Development is a tough task. You are responsible for developing new software and maintaining old, outdated ones. It's not uncommon for developers to get stuck in the never-ending cycle of updating and fixing old software. Sometimes it feels like too much to do and not enough time in the day. With years of experience designing and developing different types of software for all three major platforms, AETSM Soft can be your go-to company for all your Software Development needs.
We offer software development for windows consulting services from a team of experienced professionals for just $20. Our services provide expert advice on a variety of topics, save you time, and help you create personalized mobile apps that align with your brand identity and business goals. Contact us today to book a consultation and start building your dream software development for windows.